Father Roddy Ramirez, dips daughter Allison, 7, right, as they take the stage as one of the winners of the chicken dance contest during a father-daughter dance in Fairview, Tenn.
Deby Samuels learns to roll in her kayak at Tennessee State University aquatic center in Nashville, Tenn.
Carrie Underwood backstage at the Grand Ole Opry.
Well-known traveller Robert Waldmire in his Route 66 van at a truck stop in Lebanon, Missouri.
Ronnie Johnson, diagnosed with late-stage cancer, lives in an uninsulated shed behind a gas station in Thompson Station, Tenn.
A fan touches Jason Aldean as he signs autographs for fans after a free concert at the riverfront downtown in Nashville, Tenn.
Self-described foodie Andy Brubaker displays a cornstalk tattoo on his forearm at the East Nashville Farmers Market.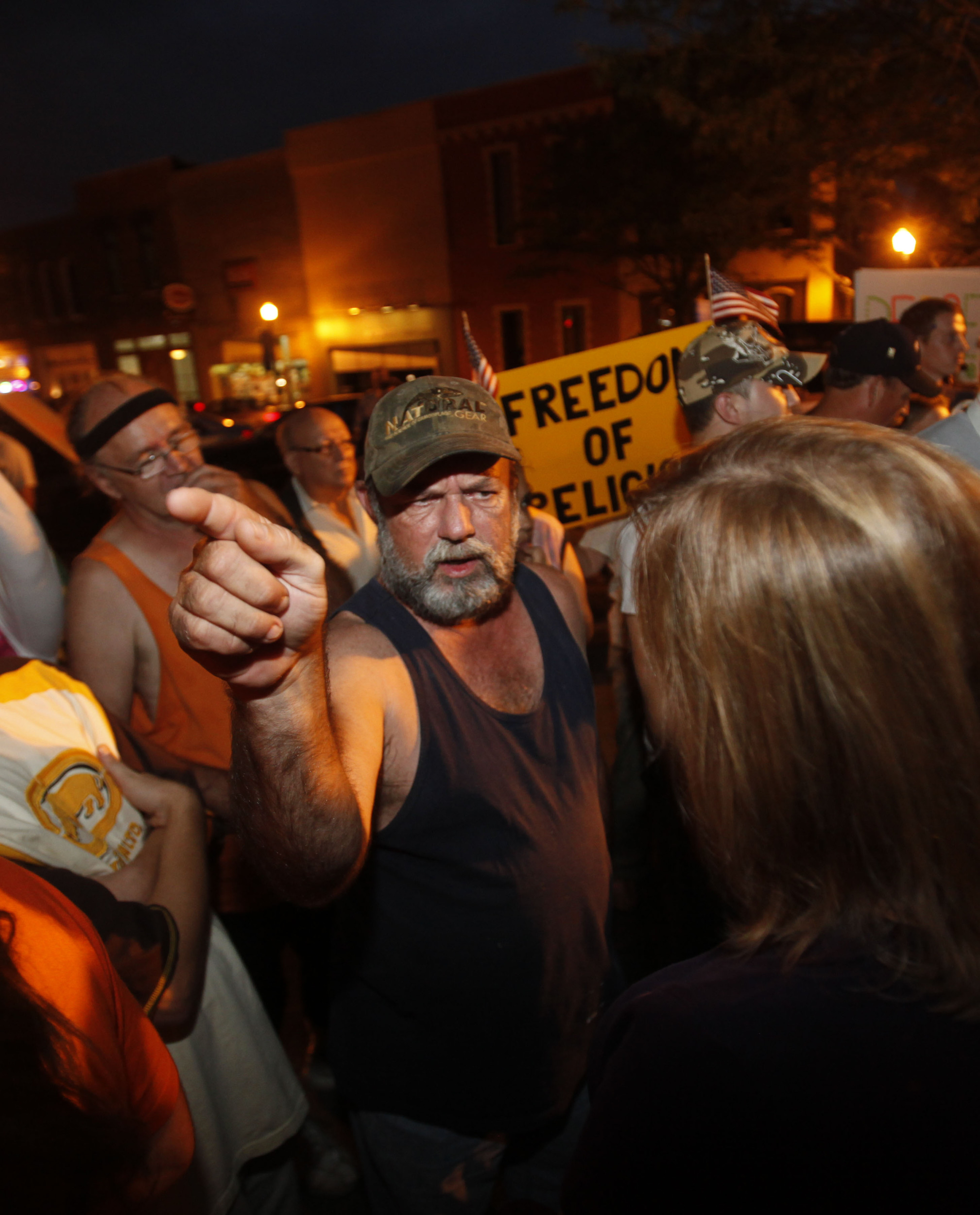 A protester argues against the building of a mosque and community center in Murfreesboro, Tenn. during a peace rally held in support of the muslim community on the public square.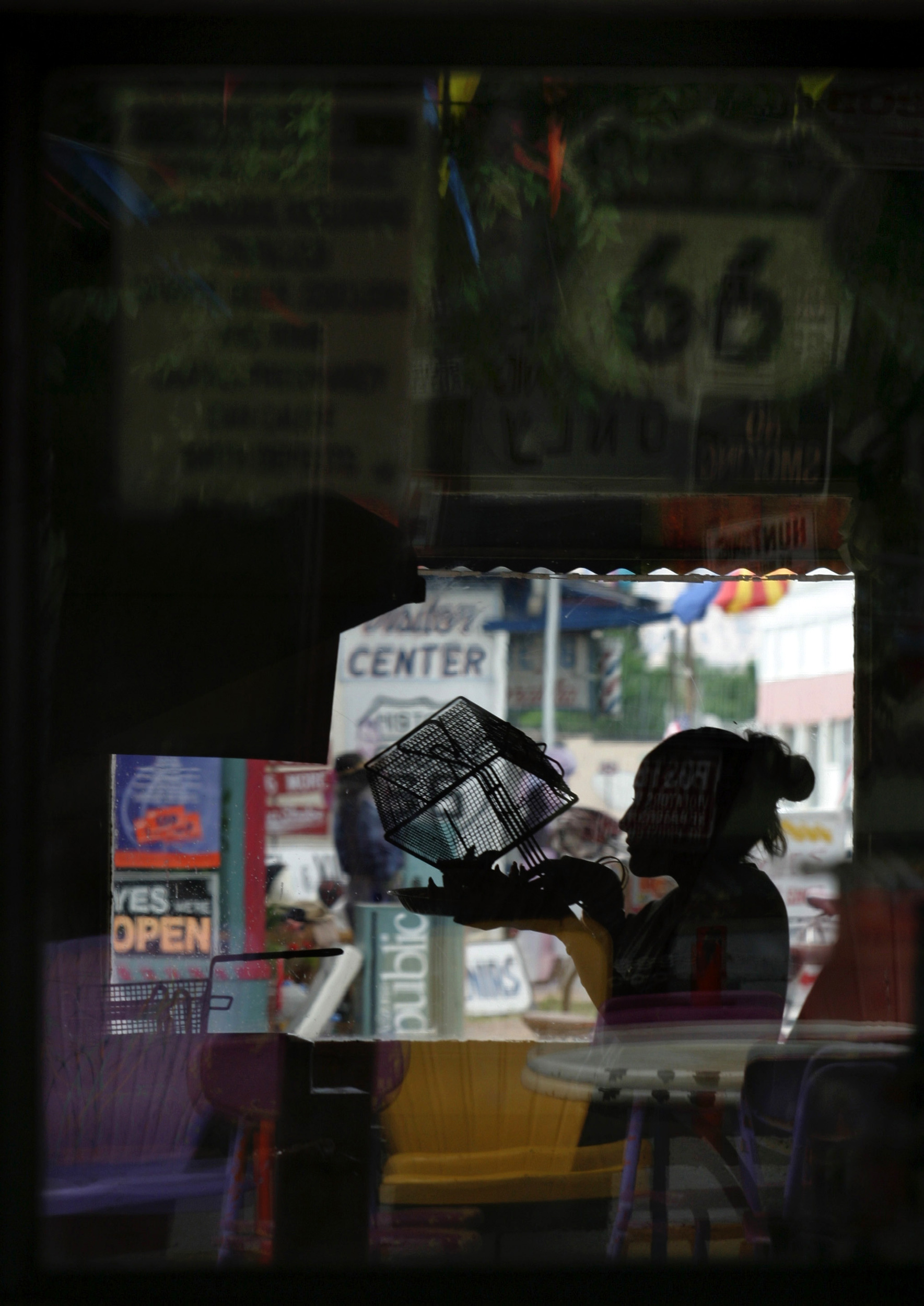 Regina Curley serves fries onto a plate from the frying cage at the famous Route 66 Snowcap eatery in Seligman, Arizona.
A flag is in tatters amidst wreckage after the historic 2010 flood inundated this floodplain along the Cumberland river near Ashland City, Tenn.
Eighteen-year-old LeRyan Nicholson's grave at Bordeaux Cemetery in Nashville, Tenn. He was buried as a John Doe for 15 years before being located in the indigent cemetary only a few miles from where he lived.
Kajal Zaidi, age 5, at her group-home orphanage in Allahabad, India. Kajal was blinded by her stepmother and later abandoned at a train station.
The Ryman, the famed auditorium often called the mother church of country music, in Nashville, Tenn.
Dierks Bentley at the Station Inn bluegrass venue in Nashville, Tenn.
Whitney Edwards of the Nashville Ballet dances with children at Centerstone, a therapeutic pre-k program, in Nashville, Tenn.
Anna Stewart Burdette and her brother Tibor wake up in the morning light in their parents' bed.