Deby Samuels learns to roll at Tennessee State University aquatic center March 18, 2009 in Nashville, Tenn.
Father Roddy Ramirez, dips daughter Allison, 7, right, as they take the stage as one of the winners of the chicken dance contest during a father-daughter dance February 7, 2009 in Fairview, Tenn.
Sherry Givens stands in the wreckage of a tornado touchdown February 8 2008 in Lafayette, Tenn.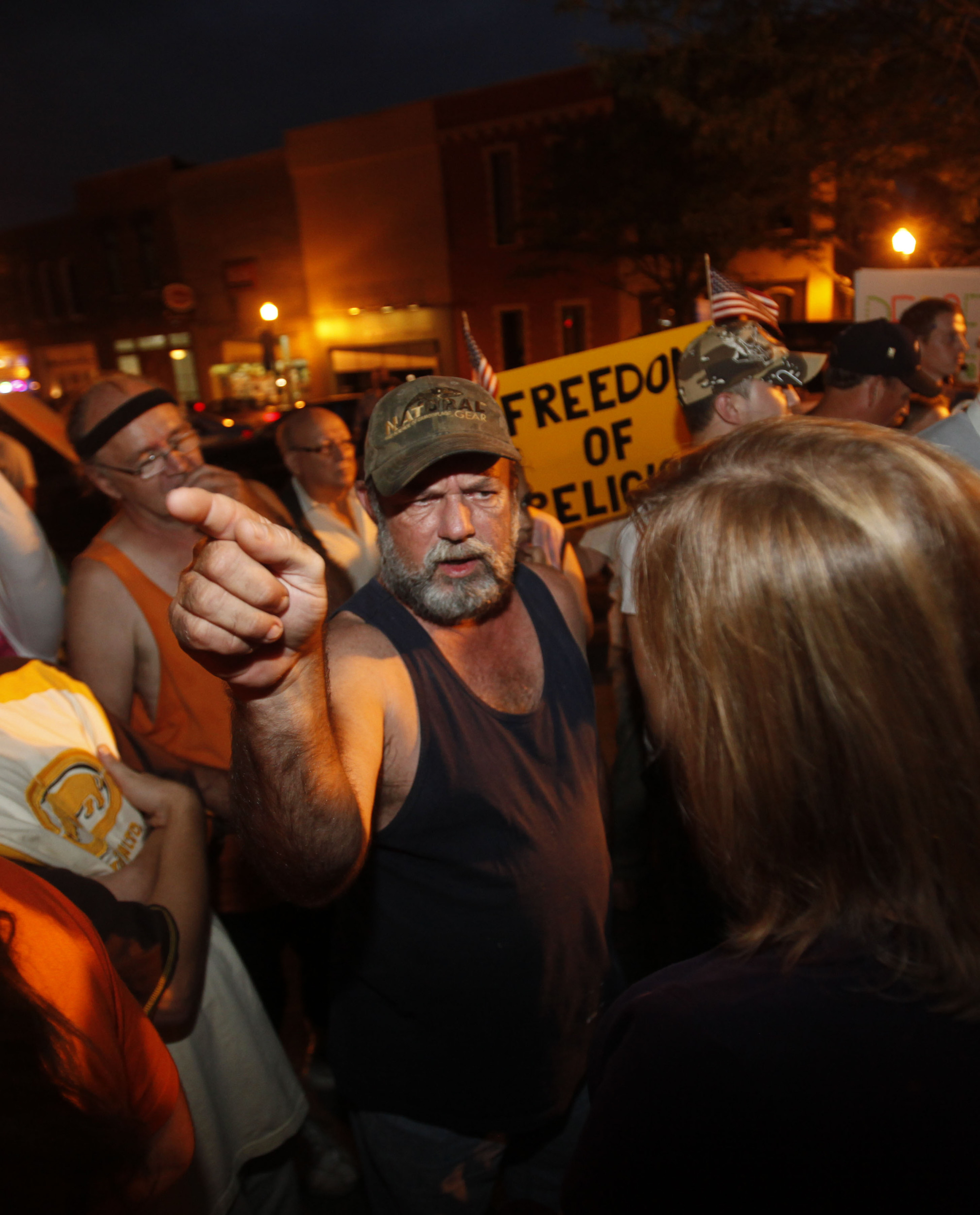 A protester argues against the proposed building of a mosque and community center in Murfreesboro, Tenn. A peace rally was held in support of the muslim community August 30, 2010 in public square.
A fan touches Jason Aldean as he signs autographs for fans after a free concert at the riverfront downtown November 8, 2011 in Nashville, Tenn .
Whitney Edwards of the Nashville Ballet dances with children at Centerstone, a therapeutic pre-k program, in Nashville, Tenn.
A flag is in tatters amidst wreckage after the historic 2010 flood inundated this floodplain along the Cumberland near Ashland City Wednesday, May 12, 2010 in Cheatham County, Tenn.
Nashville School of the Arts students Albanus Terry Strickland II and girlfriend Deanna Jenkins, hug backstage after dancing for the last time together at the Grand Ole Opry May 17, 2012 in Nashville Tenn. Strickland is moving to London and Jenkins to Los Angeles after graduation and they decided to break up.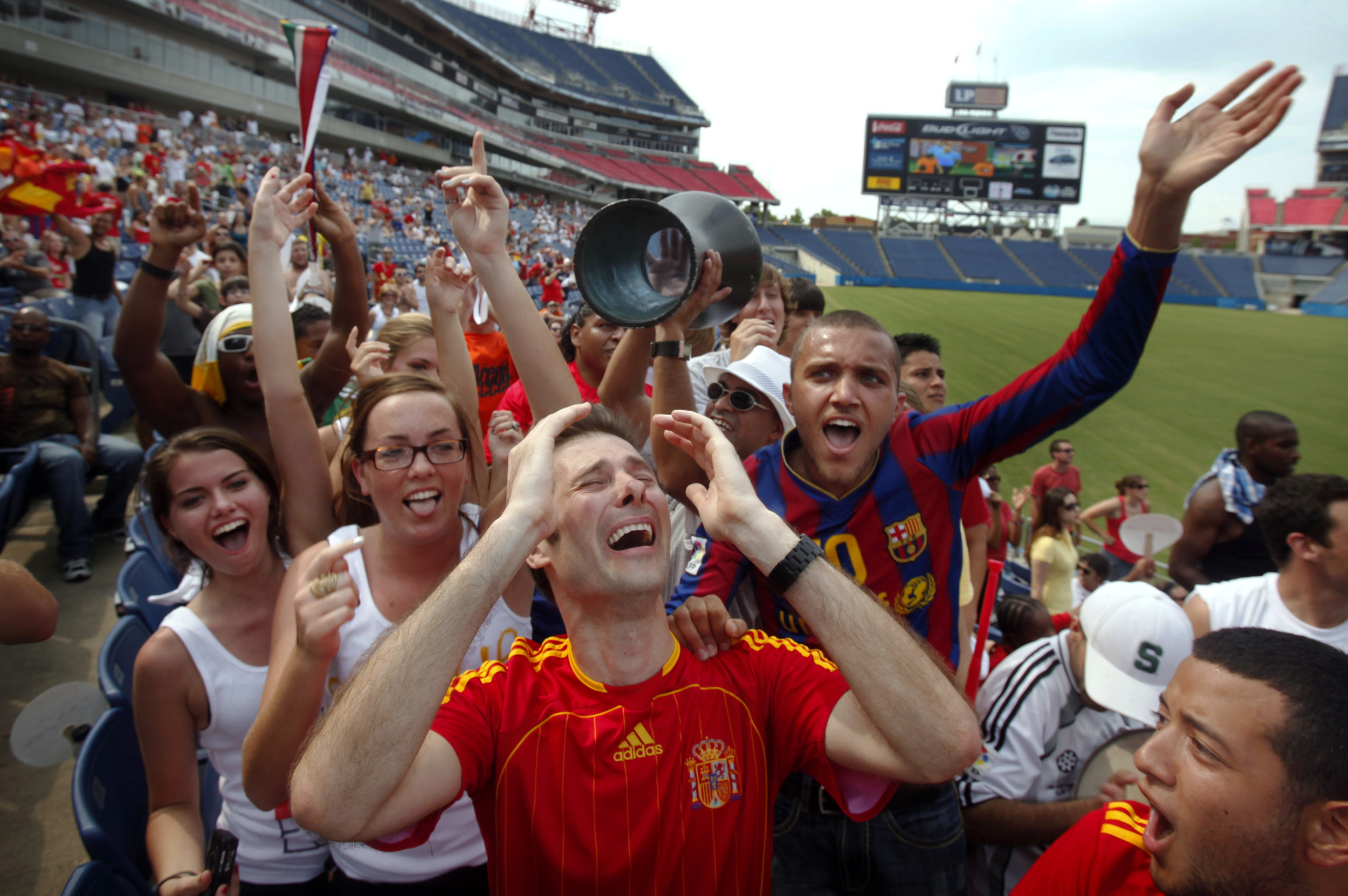 David Fernandez of Madrid, Spain cries with joy as Spain wins the World Cup at a viewing party held at LP Field Sunday, July 11, 2010 in Nashville, Tenn.
Mourners at the casket of murder victim Larry E. King during his memorial service August 27, 2011 in Nashville, Tenn. King's killer was out of prison on early release parole.
Michele Hazelip, center, holds her son Hamilton, 2, while eating ice cream with neighbors Thursday, July 16, 2009 in Nashville, Tenn. The Hazelips moved from the state's wealthiest suburb to live in the Cleveland Park neighborhood and start a ministry.
Santa rampagers sing along in a rousing rendition of Journey's "Don't Stop Believing" at Jesse Zane's Nashville Nights December 14, 2008 in Nashville, Tenn.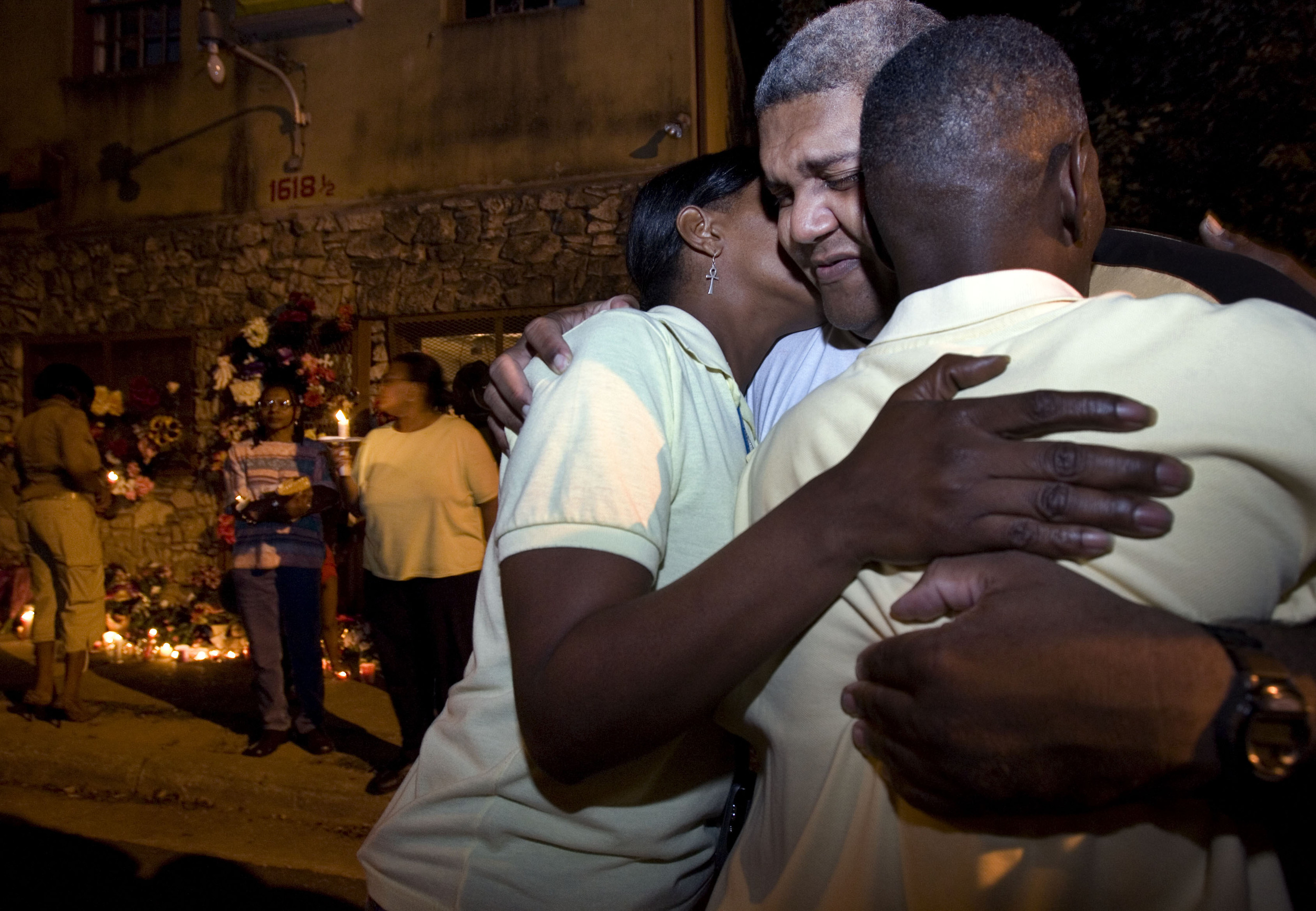 Ronald Wilson gets a hug in front of Cahal Market during a candlelight vigil for his mother Tuesday, October 9, 2007 in Nashville, Tenn. Classy Wilson, 70, a well-loved local and clerk at the market, was shot and killed by a middle schooler.
Attorney Sally Swaney hands out redistricting maps to a crowd of lawmakers including Rep. Gary Moore D-Joelton, and Rep. Mark Pody R-Lebanon, right. The map was a controversial plan proposed by Republican lawmakers January 4, 2012 Nashville, Tenn.
Kimberly Beard plays with Ava Covell, 5, at the fountains in Public Square Monday, July 19, 2010 in Nashville, Tenn.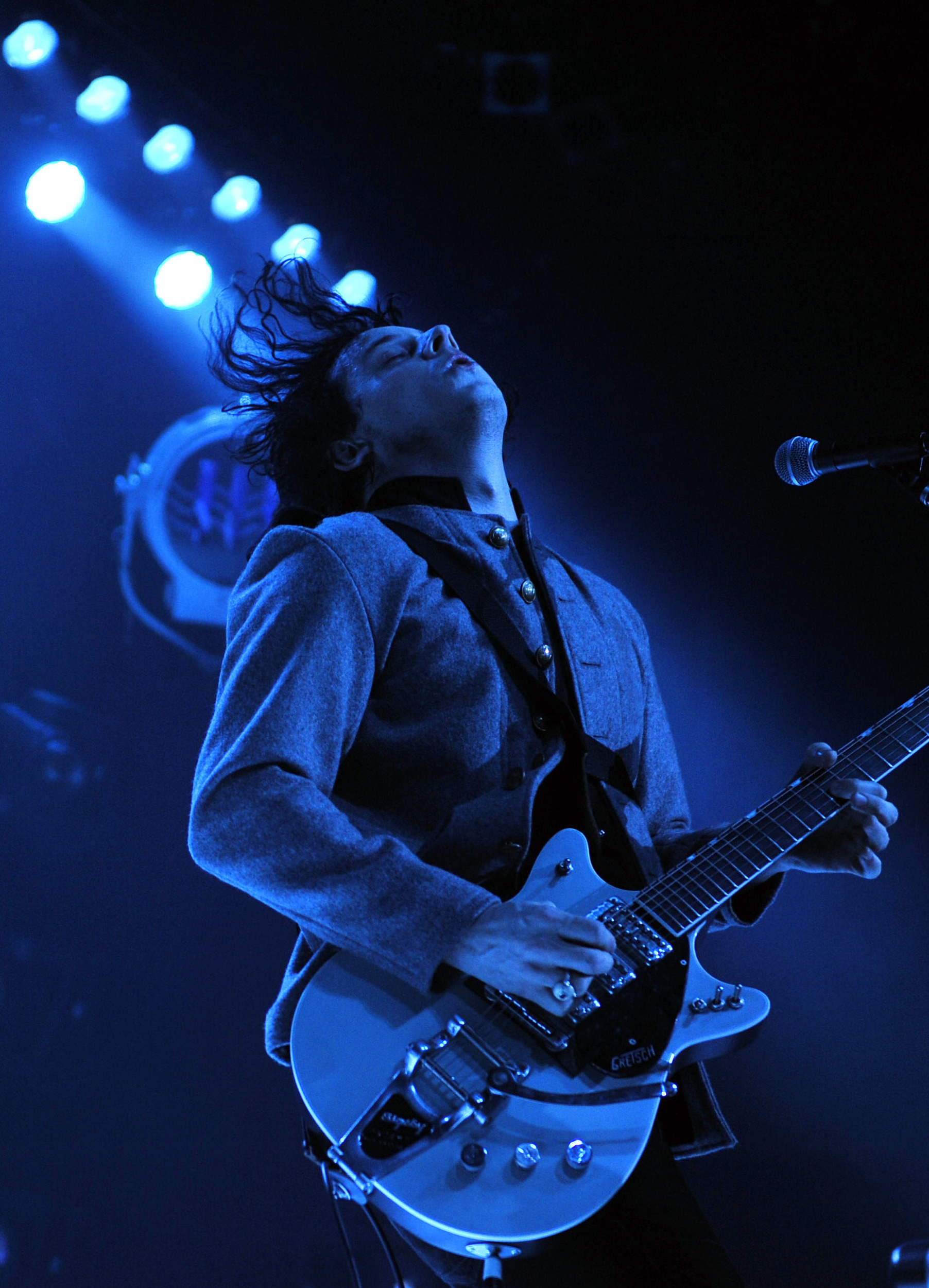 Jack White at the Ryman Auditorium May 15, 2012 in Nashville Tenn.
Clara Emery Pugh, 83, and Marvin Pugh, 85, went to high school together in the 40's but reconnected later in life and married in 2001 June 16, 2011 in Nashville, Tenn.
Joseph Cunningham , 11, hugs his dog "Vicious" outside his grandmother's still-smoking house. He believed the dog had been trapped inside the fire but was found by a neighbor Friday, July 7, 2006 in Antioch, Tenn.
Residents of Clairmont Apartments after immigration raids that residents said were retaliation for complaints of poor living conditions October 28, 2010 in Nashville, Tenn.
Winston Brown, 6, takes a rest with his mother Christie at the clay lamps table during the annual Walk Through Bethlehem at Woodmont Christian Church Sunday, December 13, 2009 in Nashville, Tenn.
LaKesha Welch kisses son Darian Jones, 4, in his Mickey Mouse themed bedroom at home July 20, 2011 in Nashville, Tenn. Her son has suffered from an unknown diseases since he was one years old that is robbing him of motor skills and speech.
Coast Guard veteran Marty Gencsi plants flags on the graves of veterans at Williamson Memorial Garden Friday, May 24, 2013 in Franklin, Tenn.
President George W. Bush hugs Courtney Harris of Lebanon before boarding Airforce One to depart Nashville Tuesday, March 11, 2008 in Nashville, Tenn.
Bob Saporiti sports an Obama hat as he votes on the English-Only Amendment Monday, January 5, 2008 in Nashville, Tenn. "I voted against it because it was exclusive and exclusivity can only diminish me, " said Saporiti.
Martha "Mama" Tune jokingly gives her former high school student Judge Randy Kennedy a stern look at her election day luncheon, an election tradition for politicos since 1988, Thursday, August 7, 2008 in Hermitage, Tenn.
England's Prince Edward chats with Tennessee pageant title holders after presenting them with Duke of Edinburgh's Awards in a ceremony at the Tennessee Residence Thursday, May 23 2013 in Nashville, Tenn.
Shandaka Goodner during Mt. Zion Baptist Church's Hour of Power Wednesday noon bible study January 30, 2013 in Nashville, Tenn.
Chase Fields, 3, puts a snowball in a mailbox Saturday morning as several inches of snowfall began melting quickly Saturday, March 8, 2008 in Nashville, Tenn.