The neoclassical Schermerhorn Symphony Center opened in 2006 and was built over 3 years, employing thousands of specialized contractors and artisans.
Electrician Bobby Hopwood looks into a giant chandelier that hangs over the stage.
A worker wipes down the entrance floor, made from Spanish marble cut in Italy. The design is based on Michelangelo's design at the Piazza del Campidoglio.
Julio Basurto of Bradley Coatings paints a doorway of a box in the Concert Hall at the Schermerhorn Symphony Center above a decorative ridged panel that assists acoustics.
Hector Trujano with Bradley Coatings uses stilts to paint an interior room.
Franscisco Nava of Accutrack Systems carefully folds over the fabric on one of hundreds of acoustical panels that he covered for hallways and rooms.
Lighting Designer Richard Hoyes walks across the stage examining the light falling from spotlights in the ceiling.
Cristobal Gomez of Ameriprise Company welds pieces of metal while doing architectural metalwork.
Mark Hollaway of Floor Works adds a final coat of polish onto the Brazilian cherry wood floors.
Symphony-goers stand outside the Symphony Center in the evening during the black-tie opening gala Saturday, September 9, 2006 in Nashville, Tenn.
Opening night at the Schermerhorn Symphony Center Saturday, September 9, 2006 in Nashville, Tenn.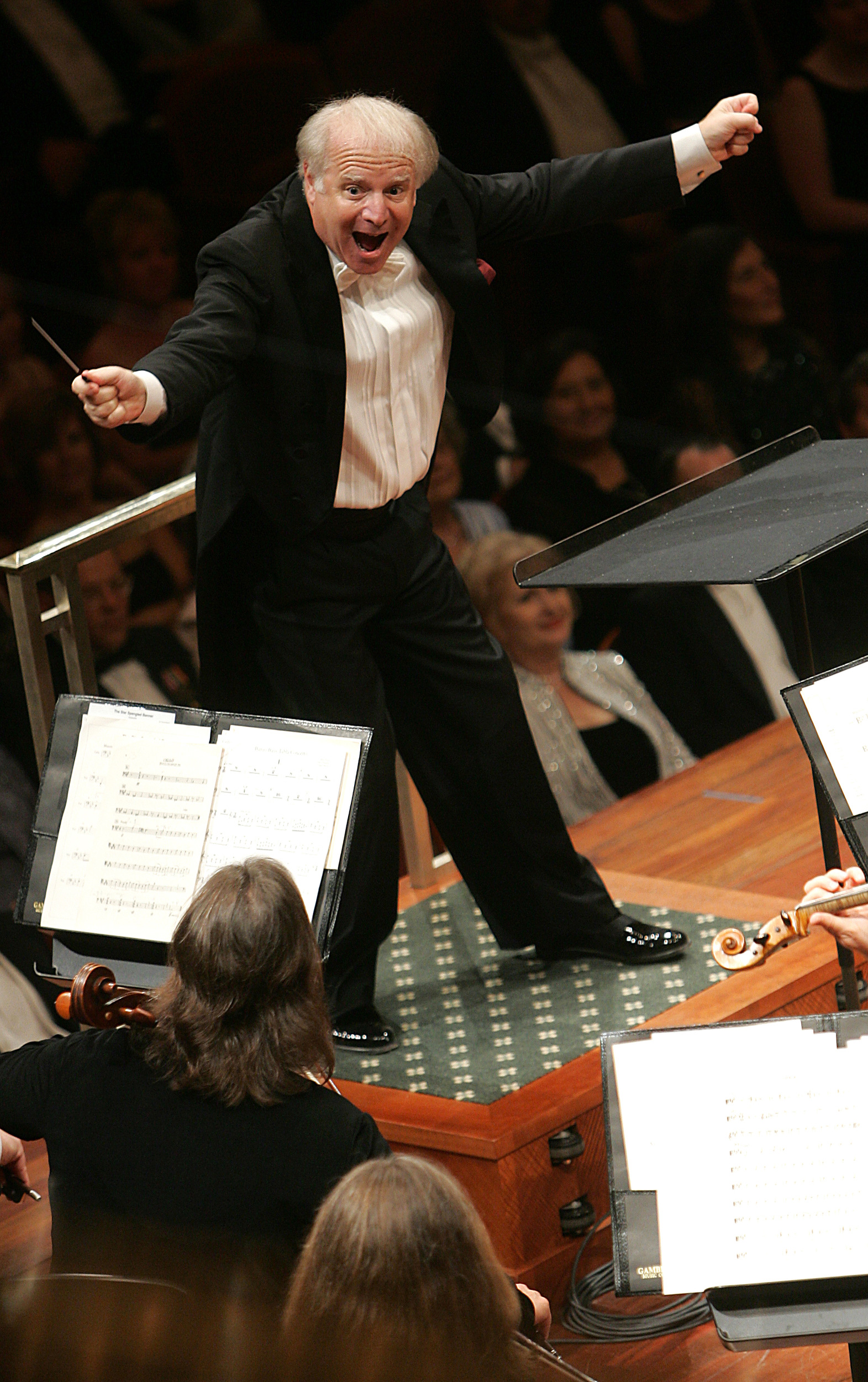 Leonard Slatkin leads the Nashville Symphony at the opening of the Schermerhorn Symphony Center, Saturday, September 9, 2006.