Carrie Underwood backstage at the Grand Ole Opry.
Robert Waldmire in his Route66 van at a truck stop in Lebanon, Missouri.
Dierks Bentley at the Station Inn in Nashville, Tenn.
Douglas Bates III in the office that he shared with his father Douglas Bates Jr. on the town square in Centerville, Tenn.
Ronnie Johnson, diagnosed with late-stage cancer, lives in an uninsulated shed behind a gas station in Thompson Station, Tenn. Town residents raised money for health care costs and an apartment.
New Citizens Series
Newly naturalized U.S. Citizen Maria Arbelaez-Lopez, originally of Colombia, in Nashville, Tenn.
New Citizens Series
Newly naturalized U.S. Citizen Kos Hussen, originally of Somalia, in Nashville, Tenn.
New Citizens Series
Newly naturalized U.S. Citizen Alonso Luna, originally of Mexico, June 29, 2011 in Nashville, Tenn.
Forrest Savley, 81, was born in a log cabin down the street from the house where he lives with many cats in Coopertown, Tenn. Savley did not approve of Coopertown becoming a city.
Willie Nelson and Kris Kristofferson share a joke together on the tour bus after performing at the Bluebird Cafe in Nashville, Tenn.
Natalie Hernandez, 3, with cousin Renee Cordero, wait in the car at St. Luke's Community House for their parents to pick up from the food bank in Nashville, Tenn.
Priscilla Harris, 104, at her home in Nashville, Tenn. Harris was born in Iuka, Mississippi in 1904 and moved to Nashville with her husband in 1934.
Graduating senior Amelia Koon with her son Christopher, 1, at Hunters Lane High School in Nashville, Tenn. Koon doubled up her coursework after missing a year and hopes to go to college.
John Goff, 53, outside a tobacco barn during the firing process on his farm in Coopertown, Tenn. Robertson County is of the primary producers of dark-fired tobacco in the nation.
High School student Cole Goforth protested after his school refused to allow him to wear a pro-LGBT T-shirt in Greenbrier, TN.
Phyllis Palmer shows off her wedding dress in her new habitat house in Nashville, Tenn. Palmer and George Shaw, who was displaced by Katrina, will be married Sunday afternoon at the Habitat for Humanity's Timberwood subdivision site.
Charles Esten on the set of the TV show Nashville in Nashville, Tenn.
Larry Young helps clean tornado debris in Hendersonville,Tenn.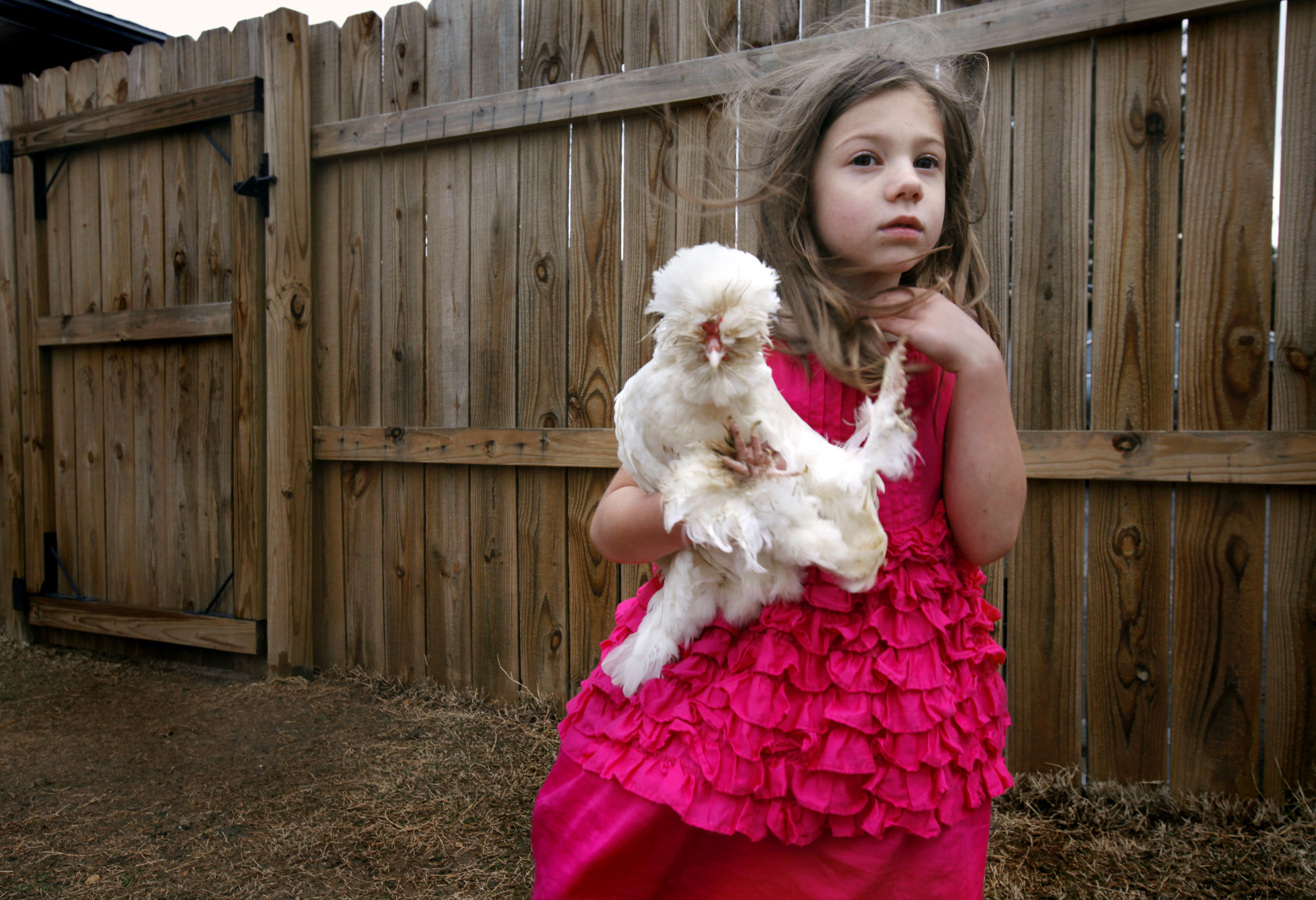 Sera Oakes, 6, holds an ornamental chicken she dubbed Popcorn, in Nashville, Tenn. The Oakes keep chickens in the backyard of their urban home.
Former model and Beatles photographer Nancy Lee Andrews in Nashville, Tennessee.
rout66 MO day7 drake
Cynthia has a smoke on her bed at the Drake guesthouse, once an upscale hotel in Carthage, Missouri, now a group home for the mentally or physically disabled.